We're only two episodes in and things are already hotting up in the Love Island villa! Whether you missed out on the drams or simply need a full proof re-cap, we've got a rundown of all the goss from Love Island episode 2 right here!
BOYS BOYS BOYS
Ep 2 kicked off with the OG boys having a goss on the day beds about the new arrivals. Classic Love Island! In short, the convo was a back-and-forth of the lads repeating the phrase "I'm chill" as many times as they could. Plot twist: It was pretty obvious that none of them were chill. With a recoupling looming, "Sandwich Man" Joe seemed to be sweating the most – especially since Tommy's shown an interest in his partner Lucie. Tommy is tall, tanned and athletic with gorgeous eyes …so we have no idea why Joe feels nervous. Awks!
TOMMY & CURTIS GET GRAFTING
It's not Love Island without an adorable bromance and it seems we've already got our most unlikely one with Tommy and Curtis! The lads discussed who they wanted to graft, with Tommy saying he's keen on Lucie with the "curly fries" hair and Curtis has his eyes on Anton's partner Amy. While Tommy started cracking on with both Lucie and Amber, Curtis melted hearts across the nation with his cute chat with Amy. The pair bonded over their love of cheesy music and we've already started shopping for our wedding hat…
SLIDING INTO THE DMs
Last night we were treated to this series' first challenge and it did not disappoint! #SLIPITIN saw the Islanders fess-up to some juicy secrets. The aim of the game was to guess which secret belonged to which Islander by sharing a kiss with the person who you think the statement referred to. Translation: Forget the secrets, this is just an excuse to lock lips with whoever you want! Lucie and Joe seemed smitten and things got majorly steamy between Sherif and Anna. Obsessed!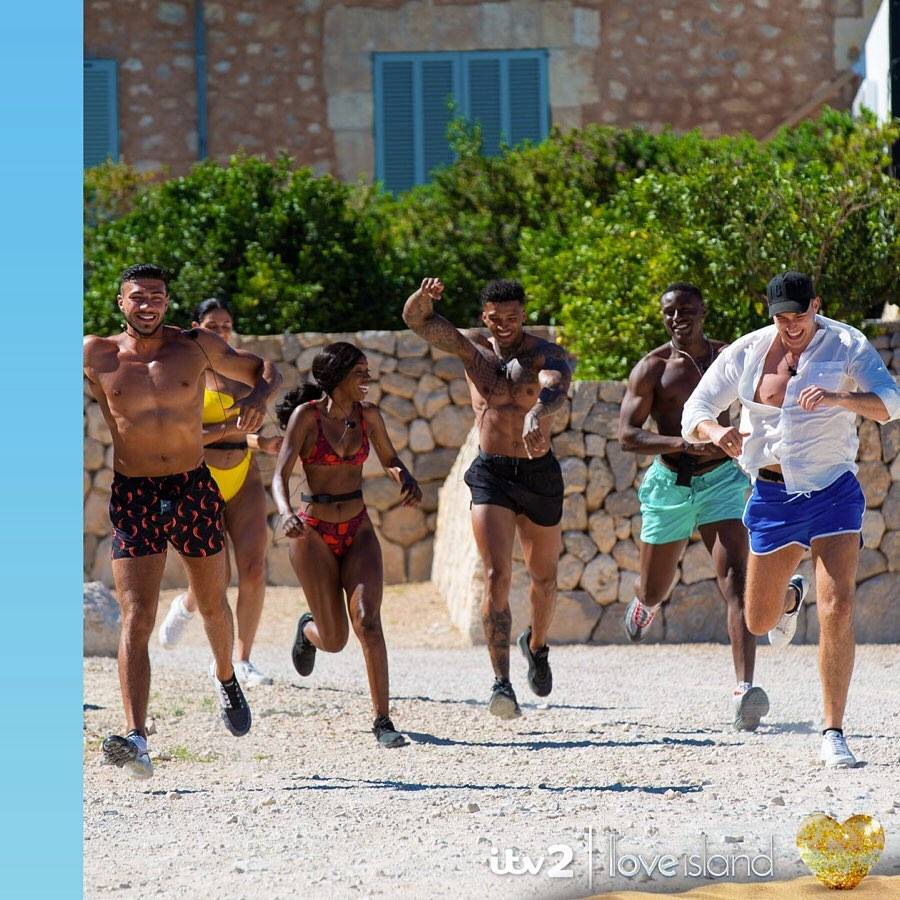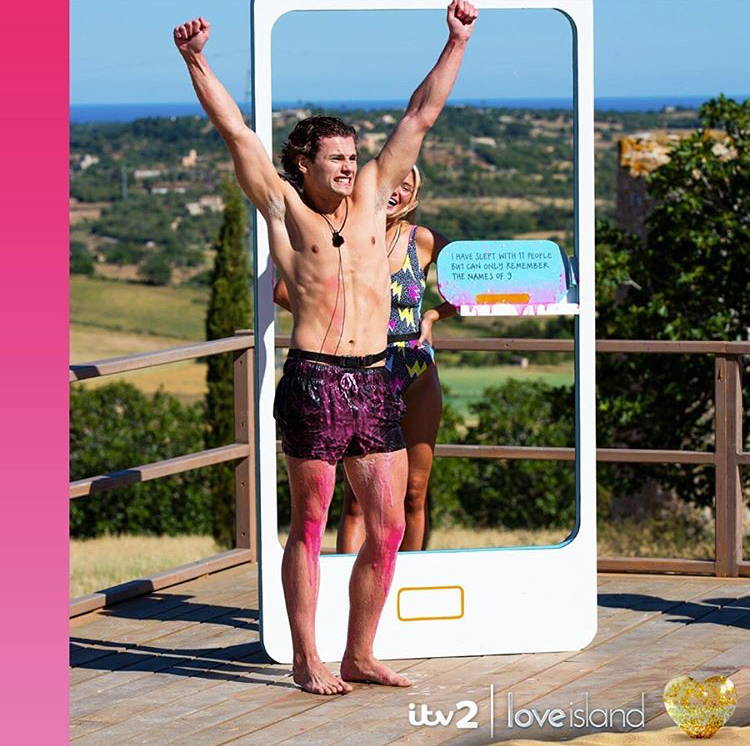 RECOUPLING O'CLOCK
GOT A TEXT! Time for the first recouping of the series. The power was in new boys' hands as they decided which girls they wanted to couple up with – leaving two boys single! Despite having some flirty chats with Yewande, Curtis coupled with Amy meaning Anton is left single. The real shocker of the night was when Tommy majorly rocked the boat by choosing Lucie! After sharing two kisses and not leaving each-others side all day, it's fair to say Joe looked heartbroken. Drama, drama, drama…
Tonight's episode sees the two new couples enjoying a romantic double-date Love Island style. Soz, Joe! Need it to be 9pm already? Same. While you wait, steal all the looks from last night's ep with our exclusive Love Island collection.