Date Night
As we predicted, Amy and Curtis really proved they're the new power couple as they cosy up on their first date discussing how they're a match made in heaven #couplegoals! Meanwhile, Lucie and Tommy spent their romantic meal-for-two talking about heartbroken Joe! But when it came down to it, they also shared a cute moment when talking about their fitness career. Like any classic Love Island date, the new couples returned to the villa and gave their fellow islanders the low-down on how their double-date went. Despite this being a hard pill to swallow, "standy-off-ish" Joe, silently mimics crumpet the frog and awkwardly sips his coffee… #awks!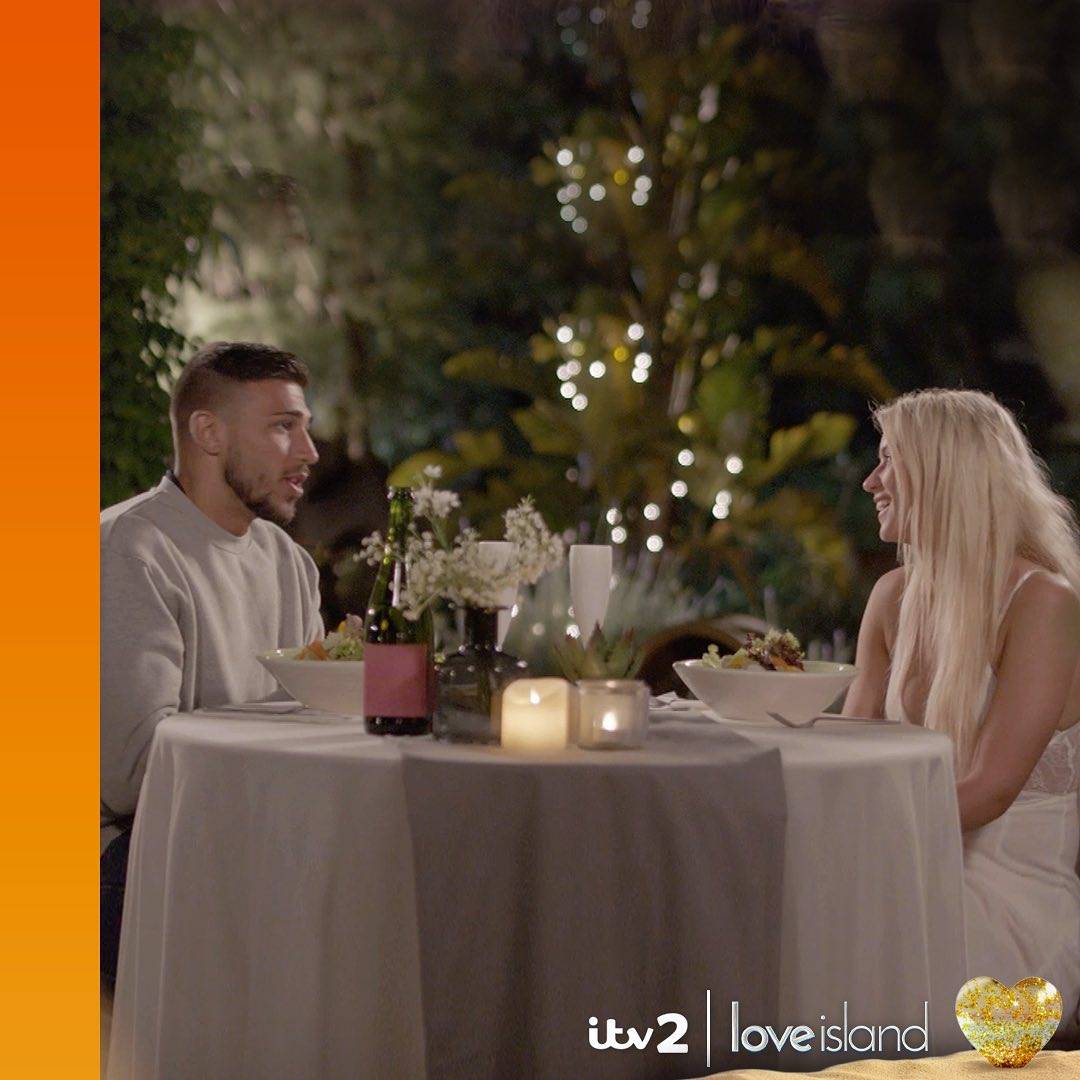 The Love Triangle Continues...
As if we couldn't love her anymore, Amy showed us what a true girl's girl looks like by comforting Lucie when feeling guilty about her sticky love triangle – that's what we call girl power! It was pretty obvious Joe wasn't giving up without a fight and as much as we love you Joe, it's only day 3 so let Lucie breathe for just a sec! After all, good things come to those who wait! Discovering not everything is always black and white, Lucie decided to stay the night on the sofa to avoid trying to upset anyone… take this as a positive Luce, it's not every day two hot boys are fighting over you! But our hearts broke as we watched the pressure get all a bit too much Lucie after she shed the first few tears of the series…someone pass the girl some tissues!
It is What it Is
Tommy overhears Lucie admit to Joe she doesn't have that connection with Tommy…it is what it is. We all love a loyal friendship on Love Island, almost as much as we love a loved-up couple, so Partner in Crime, Curtis, came to the rescue and told Tommy there are plenty more fish in the sea… HEY AMBER! Tommy wastes no time and cracks on with Amber, but she soon made it clear he would have to put up a fight after not initially recoupling with her…YOU GO GIRL!
Just when we thought the villa couldn't get any hotter, it was announced that bombshell Molly-Mae is set to make her debut in tonight's episode. We're sure she will cause a stir amongst the girls. But who will she choose to couple up with? Whilst you wait, shop our Love Island Exclusive Collection here.