Who are the Confetti Crowd?
A girl gang of 4 creative young women, promoting self love, confidence and gals working together for global success. They're our Woman Crush Wednesday this week because who doesn't need a reminder of how important Girl Power is?
Their vibrant style is individual in so many ways and as winter approaches the temptation to revert back to dark colours can be heavy. However the Confetti Crowd are here to remind you that an injection of colour can take you fall wardrobe to the next level. On their Instagram you'll find them hanging out together at festivals or in the coolest brunch spots in London. Our favourite thing about these girls is that they keep it real, discussing important issues around feminism and the fashion industry today.
Check out their Instagram here.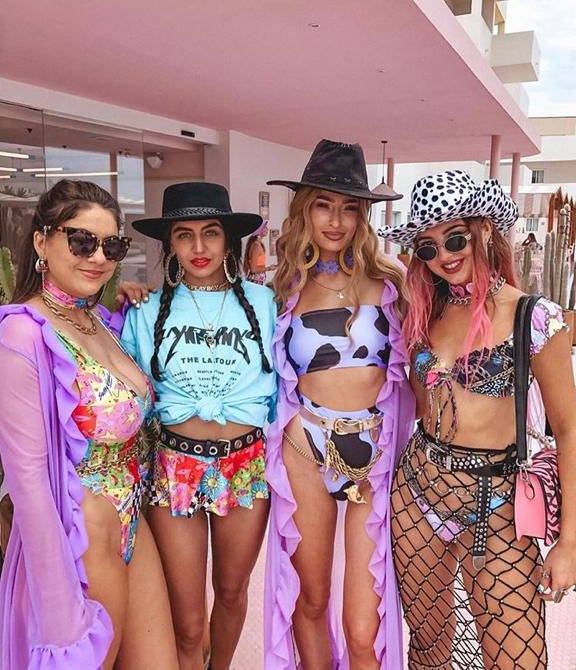 Age:
23
Profession: 
 Singer / Songwriter
Why we love:
Hedi (@Heidipetite) started the confetti crowd when she saw Lulu and Heli on Instagram and noticed they had style as colourful as hers. This power dressing princess knows how to rock a colourful suit and her songs are so catchy. We are always crushing on her rainbow nails which you can find pictured on her Instagram alongside her piano and insanely aesthetically pleasing home. Steal her style with our Lime blazer dress here.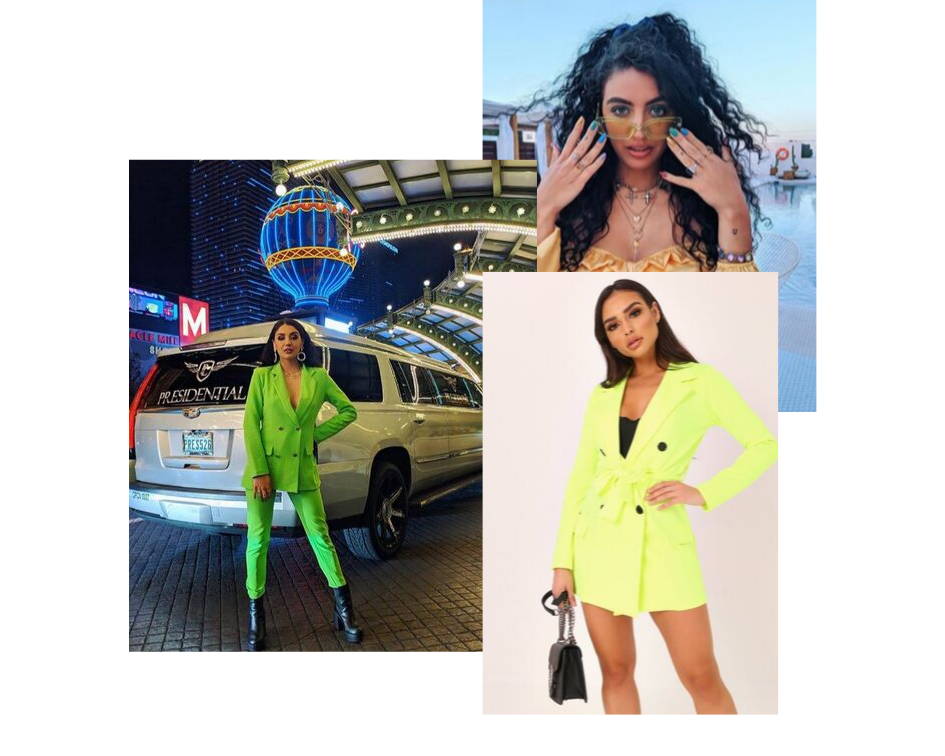 Age:
24
Profession: 
 Fashion designer / Vlogger. @Shopfluffy
Why we love:
Lulu (@lulutrixabelle) has been running her super cute crochet fashion label @shopfluffy since she graduated from university and gives us major summer style inspo. Over the past year she has lived in Bali and in true Lulu fashion got engaged to her also very handsome and colourful fiance, Bailey. Follow her instagram for every shade of the rainbow, relationship goals and the cutest puppy ever. Her knitwear looks are all the encouraging we need to go out and jump on this winter's cardigan trend here with a shaggy jacket to sass up any outfit.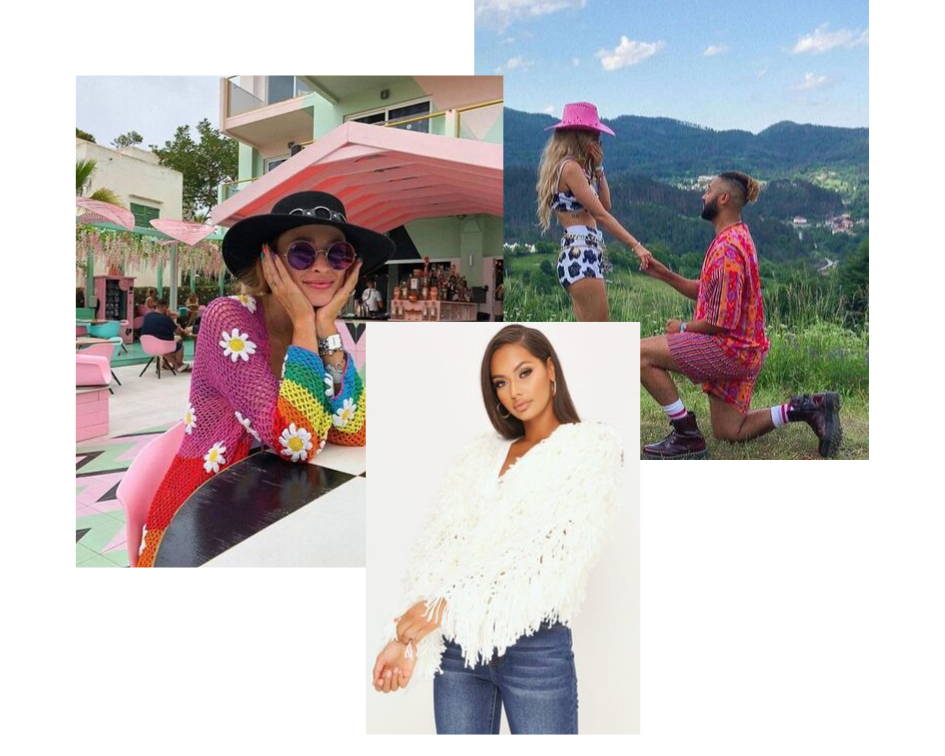 .Fact:
Self confessed cat lady.
Profession: 
Vintage shop owner @sassyworld
Why we love:
This vintage queen gives up outfit inspo all year long and nobody knows how to rock a pair of sunglasses quite like her but give it your best shot with this pair of mini cat eyes. We love her body positive posts all through summer and cant help but crush on her collection of animal print faux fur coats through winter. She also posts her house on the gram (@HeliBells) giving us all the interior goals we need. Her brand @sassyworld is encouraging the upcycling of clothing which is especially important in light of recent climate change issues as well as being endlessly trendy.
Age:
23
Profession: 
Festival clothing designer @Shopeasytiger
Why we love:
Between running her embellished festival clothing company with her equally cool boyfriend Basil, this pocket rocket showcases her own eclectic style on her Instagram. (@ttigerlily) We love how experimental she gets with accessorising, she even makes us believe we could even rock a cow print cowgirl hat. Follow her for fashion freedom and travel inspo, seriously, we think she might have been to every festival ever? She'll definitely be inspiring our winter rave outfits and we love this Lime cheetah print unitard for it.