This may sound like some crazy fad but… well yeah it probably is. Goat yoga was started in a small farm in Oregon and has since spread not only across the US but over the world. The exercise is really in the name, basically its yoga with baby goats. Maybe there is some method behind the madness… a study in 2004 found that serotonin levels increased when interacting with animals (cute looking ones anyway). On top of this the small added weight of a goat to an exercise increases the level of difficulty without making the pose impossible.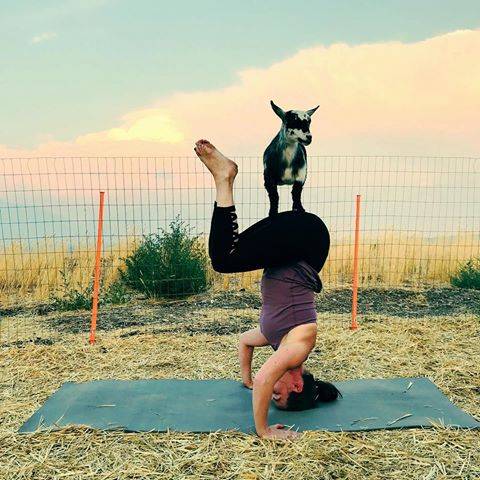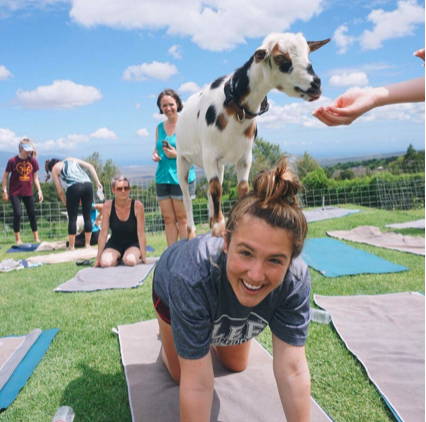 ---
Any big H2O fans out there? Well this class is for you. Provided with an actual mermaid tail, that we can only compare to a giant leg sock, you will be able to swim like one. Rather than kicking your legs apart (which is what is usually involved when swimming) participants have to move their legs up and down in the same motion to propel them forward. This alternative style to swimming gives a totally different workout- and actually involves more core strength. Becoming a mermaid with ABS?! Sign us up.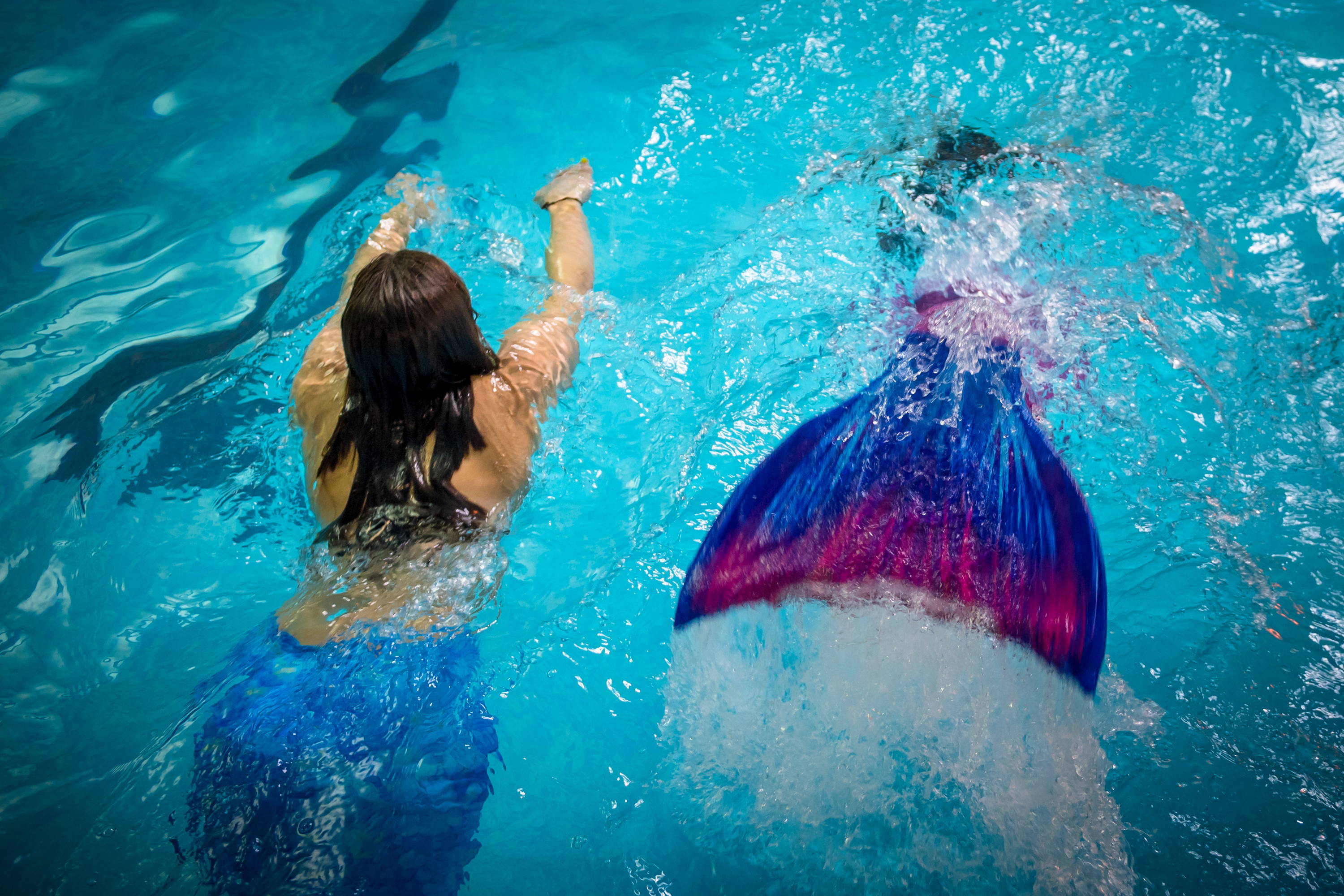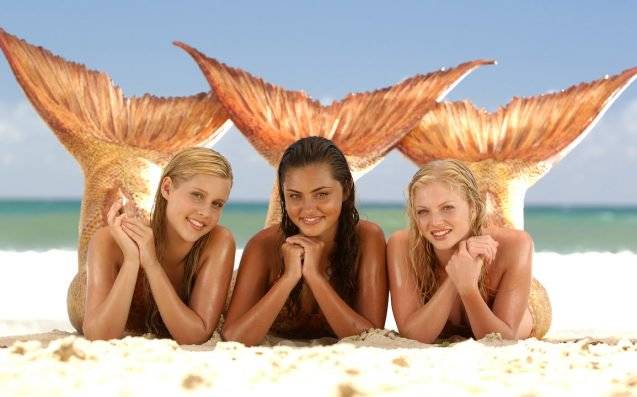 ---
Forget soul cycle- the new spinning craze that is taking the fitness world by storm is Cycle Karaoke. Yep that's right you're not just listening to the music, you're creating it too. The soundtrack for the work out plays over the speakers whilst the lyrics are projected onto the screen. Adding to the experience, an instructor walks around the class with a wireless microphone and encourages participants to sing WHILE they cycle. Singing while cycling helps you to control your breathing- which will in the long run, improve performance. Unless you want to show off your singing voice this is a HARD pass from us.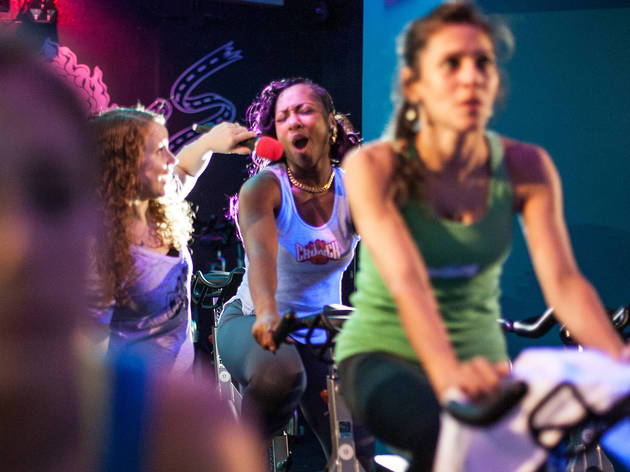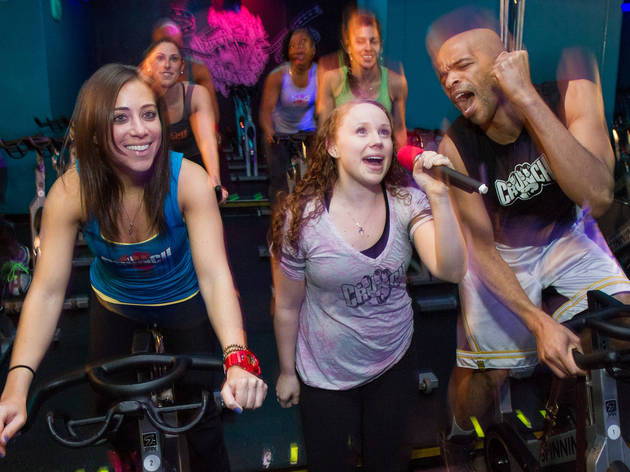 ---
Think warehouse project minus the alcohol. These 4 hour raves are aimed to be enjoyed BEFORE your day of work. They offer energising music and amazing visual effects, as well as free massages, organic coffee and smoothies. Don't think just because you're sober you're not going to have a good time, with DJ's Fatboy Slim and Eric Prydz regularly doing sets you're going to be loving life. What a better way to start a morning than a rave? You'll have all your 10,000 steps in before you've even arrived at work.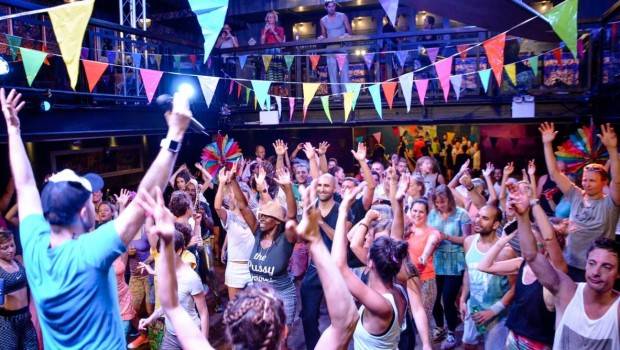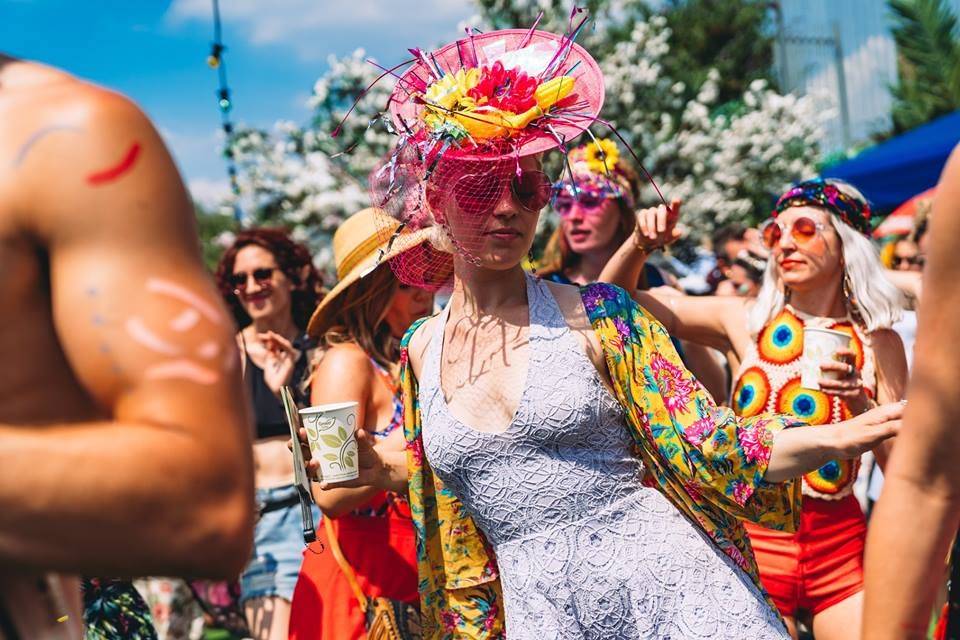 ---
No this wasn't started by Avril Lavigne but actually fitness guru Raphael Doub. This alternative fitness class is a new Pilates-inspired workout that incorporates a skateboard. The skateboard is used to add extra challenge to moves such as squats and lunges. The class is said not only to give you an intense burn but also improve your balance and flexibility. This ones great if you want to trick your insta followers that you're some cool skater gurl.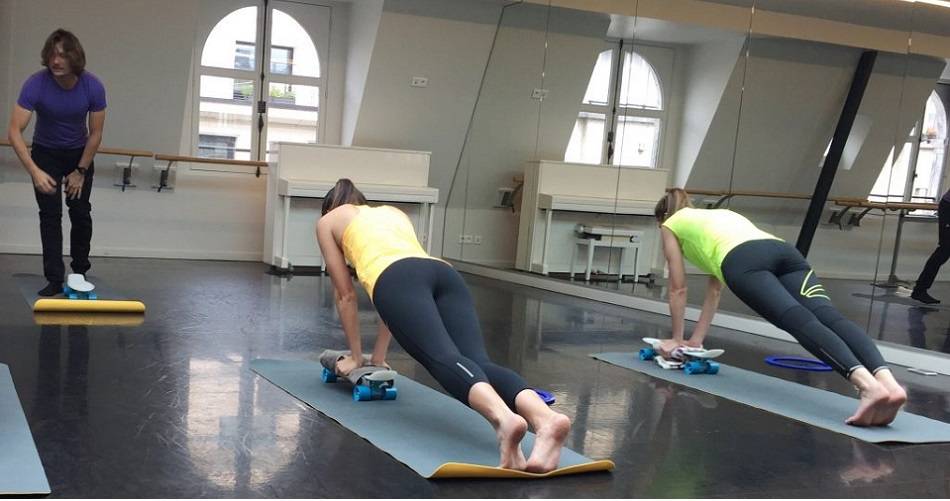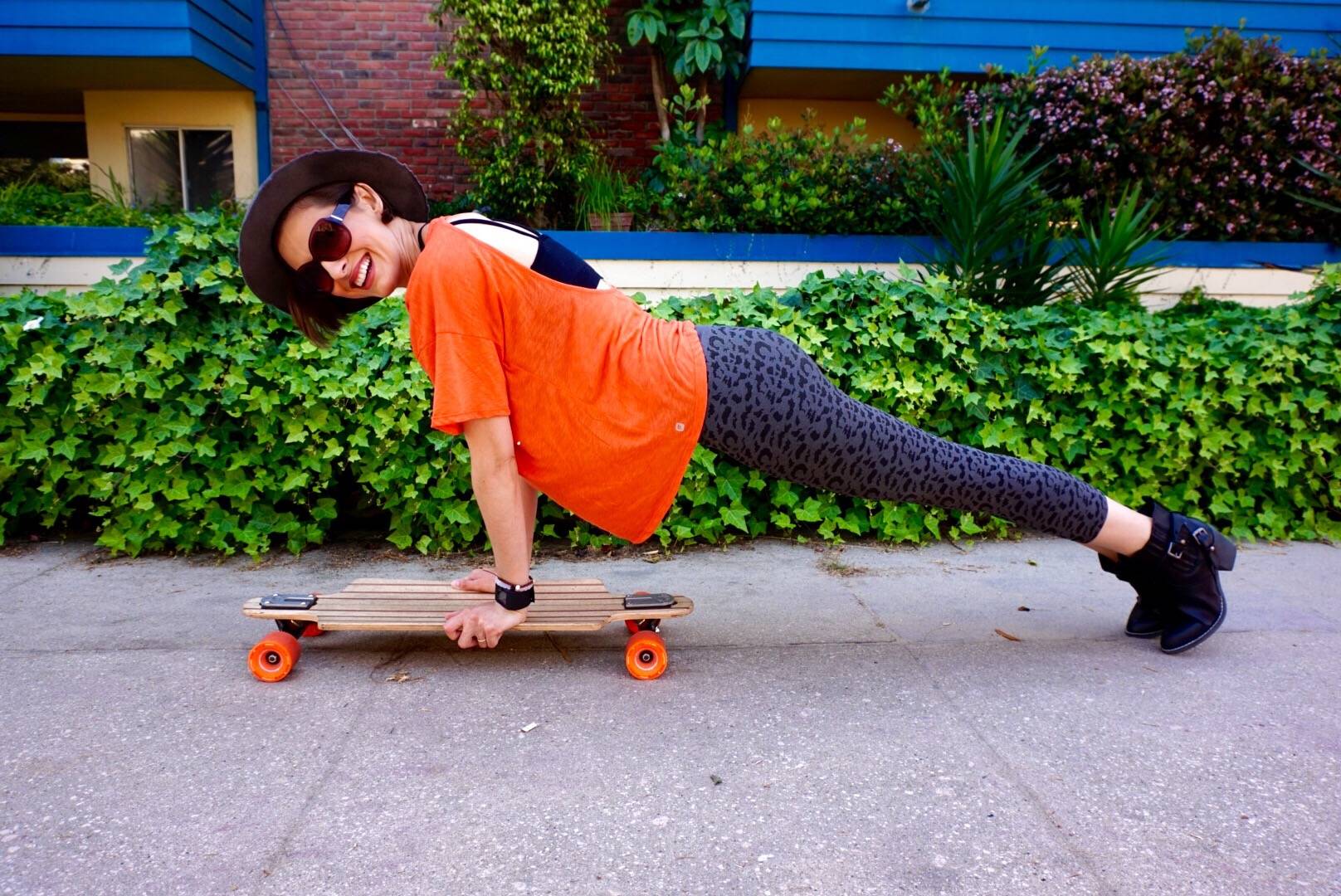 ---
Inspired? Realised you haven't worked out since year 9 PE lesson? Haven't got any work out gear? Don't worry ISAW had you covered...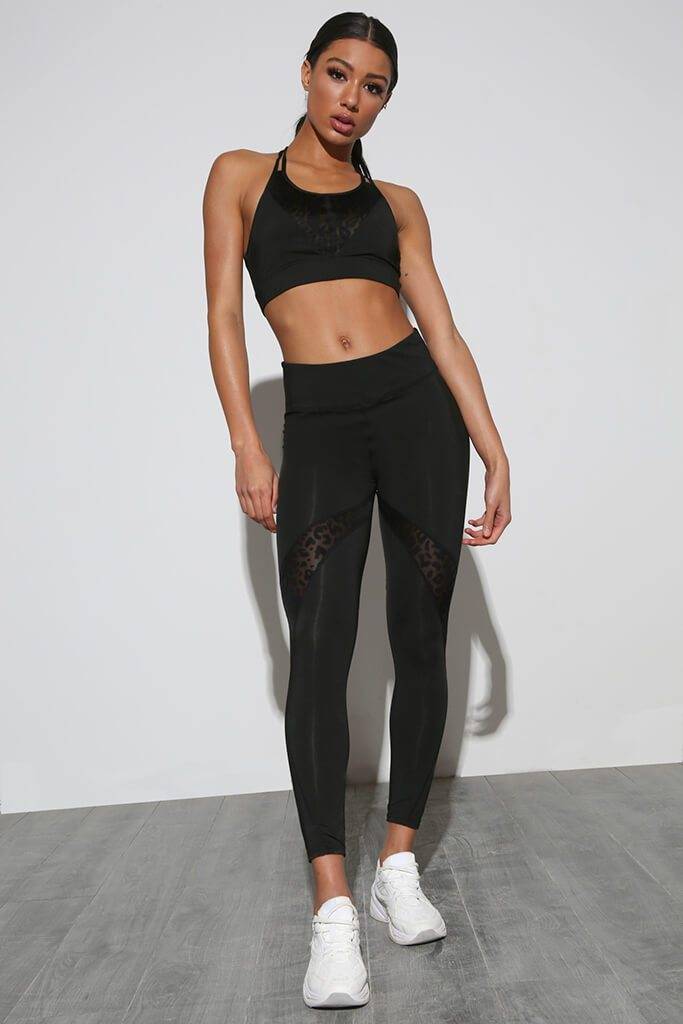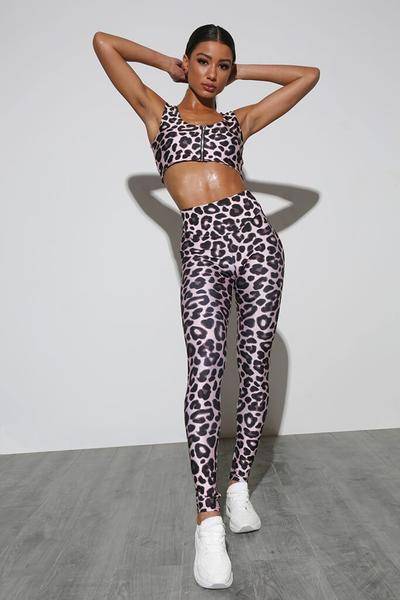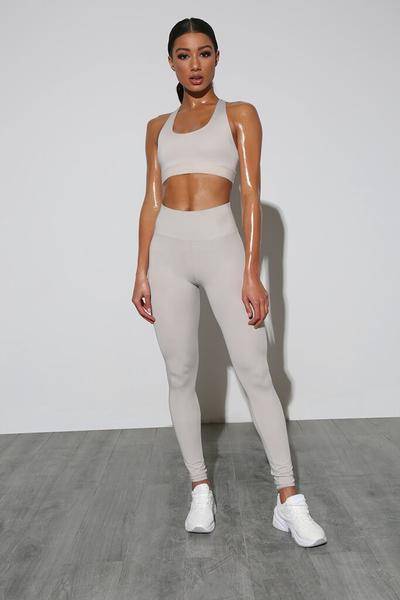 Shop all these looks at 50% off now!
https://www.isawitfirst.com/collections/activewear/products/leopard-print-mesh-insert-active-leggings-black-jl34157
https://www.isawitfirst.com/collections/activewear/products/print-high-waisted-active-leggings-mid-brown-jl35260
https://www.isawitfirst.com/collections/activewear/products/basic-active-leggings-light-grey-jl34142