Working together with the Manchester Foundation Trust Charity, we are so proud to announce that we have raised £135,000 for the NHS since March!
We began with a Charity Collection, from which 100% of profit from each t-shirt sold was donated to the NHS. The collection featured 24 gorgeous t-shirts some of which were exclusively designed by the Only Way Is Essex stars Saffron Lempriere and Bobby Noris.
Each Thursday, we also donated 100% of profits made from the Blue Collection on site to the NHS and finally we gave each customer the opportunity to donate £1 at checkout to the NHS.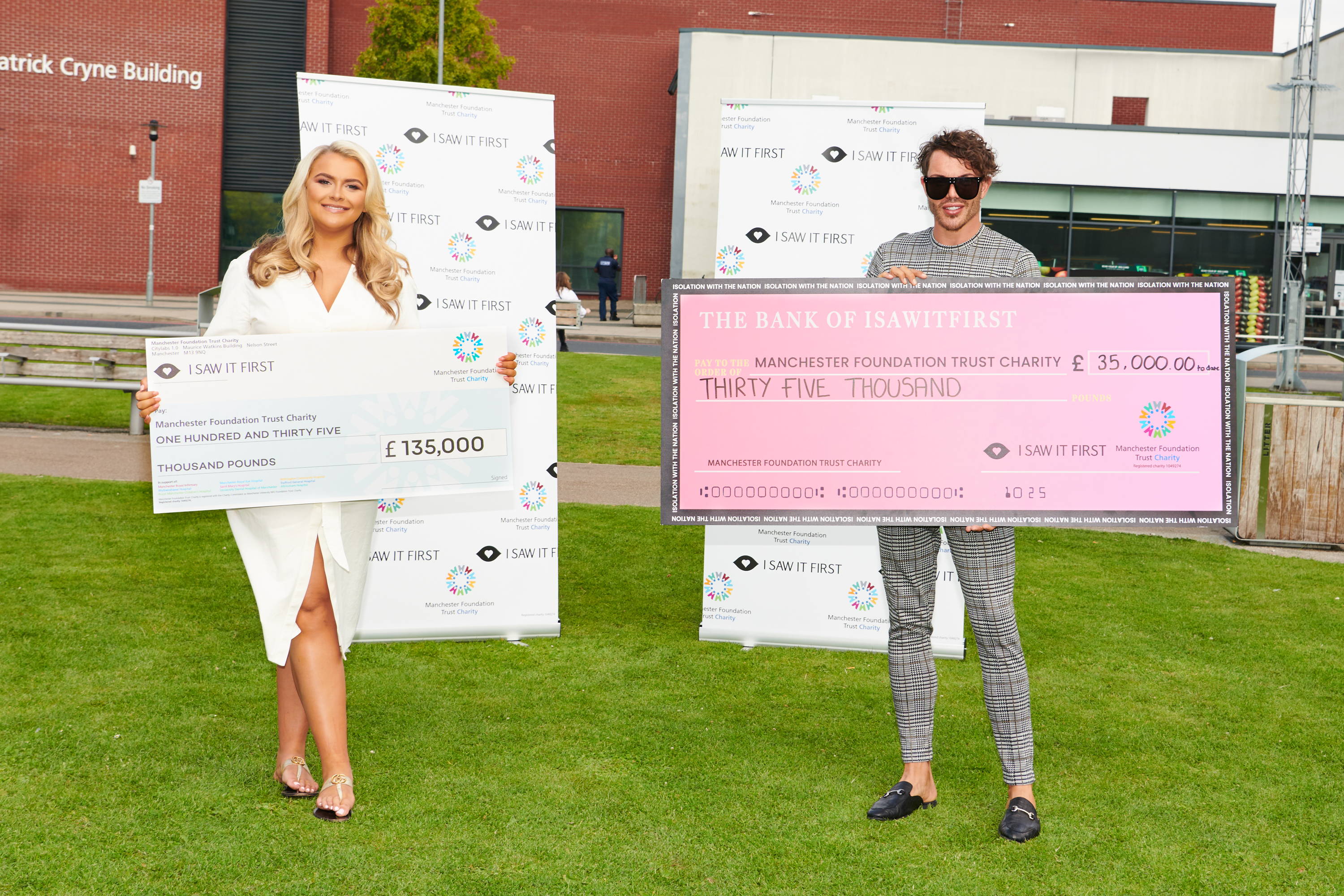 £35,000 raised from the Isolation With The Nation t-shirts will be used to support a project for Adult Cancer Services, specific to Hematological cancer. £100,000 raised from the other initiatives with ISAWITFIRST.com will go towards priority projects supporting the excellence in treatment, research and care Manchester Foundation Trust Charity provide to their patients each and every day.
As a team, we felt passionately about raising as much awareness and money as possible, so we implemented a three-pronged activation which included: exclusively designed t-shirts, a dedicated category on site and the option to add £1 at checkout. Charity work is extremely close to our hearts at ISAWITFIRST.com and something that we've done in the past and something we continue to do.
---
"We're so pleased to have ISAWITFIRST.com supporting our Charity and all the incredible work our teams do at hospitals in Manchester and Trafford. This money will make an incredible difference to our patients and ensure that our Charity can make what can be a daunting and emotional time in hospital that little bit easier. The whole team would like to thank Bobby, Saffron and ISAWITFIRST.com for their wonderful donation."
Rachel Laycock, Senior Corporate Fundraising Manager at Manchester Foundation Trust Charity
---