Feel like you're just waiting for Christmas to arrive? Break up the November slump with a winter mini break! We give you the low-down on all the best winter destinations, from where to stay, where to eat and what to wear.
Manchester:
Where to eat...
If you're on a budget: Northern Soul Grilled Cheese- You aren't from the UK unless you have lived off cheese toasties for at least one part of your life. Cheap and cheerful in the best way. You won't come away from here hungry and you'll never look at your George Forman grill in the same way again after a trip here.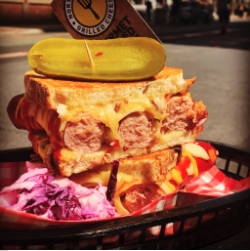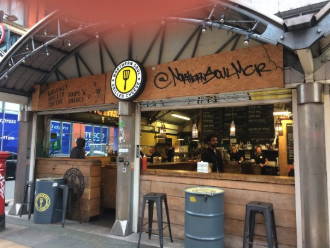 If you're feeling fancy: The Oast House- If you want a proper English vibe head over to The Oast House. This place pretty much invented the posh pub genre. Pints, cheese fondue, steak pie and good local music. Blending into the christmas market, with its old-timey aesthetic.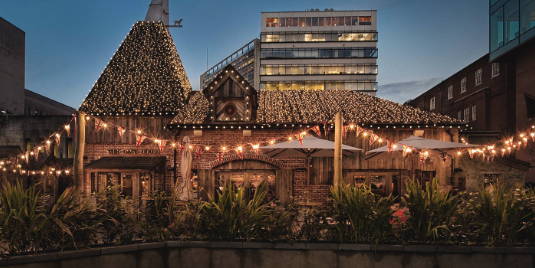 If you're going ALL out: Rosso- Providing the ultimate christmas experience complete with an open fire and christmas tree. Taking a photo in the infamous Rosso bathroom is a MUST. Book a group over November and you'll even get a great complimentary bottle of wine.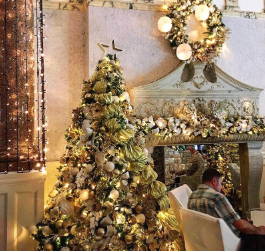 Where to stay...
If you're on a budget: New Islington (Air bnb)- Rooms go from as cheap as £37 over the December months. An ideal location being just a 15 minute walk from Picadilly- so you can still stumble home from a night out but also get a quiet cosy christmassy night in too.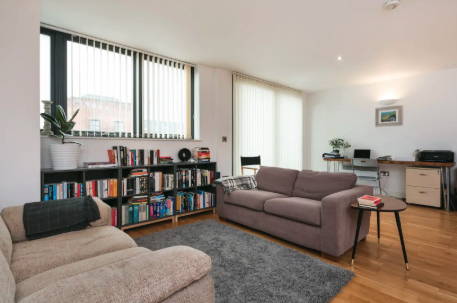 If you're feeling fancy: The Cow Hollow Hotel- Situated right in the city centre's Northern Quarter, next door to Manchester's hippest bars & restaurants. An old textile warehouse that's been renovated- this boutique hotel is the definition of vintage. Rooms start from £109 a night.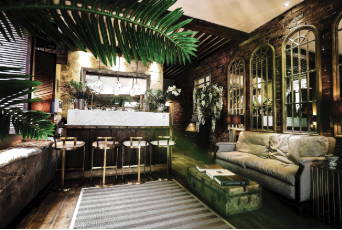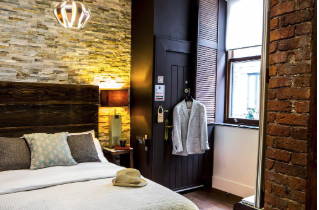 If you're going ALL out: King Street Townhouse- Rooms start from £250 per night. Not only is this luxury hotel, well… luxury, it's also home to a christmas cinema. Downstairs the old cellar space has been converted into cosy cinema with plush leather seats. This luxurious screening room makes for quite the festive film experience.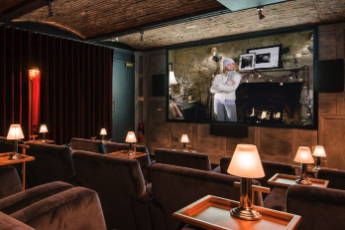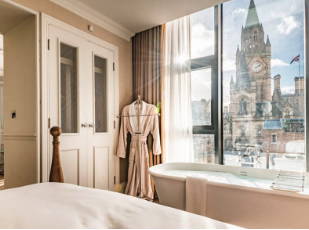 One thing you CAN'T miss out doing: Going to the St Peters square christmas market. Named as the best location in Britain for christmas markets- you CANNOT give this one a miss.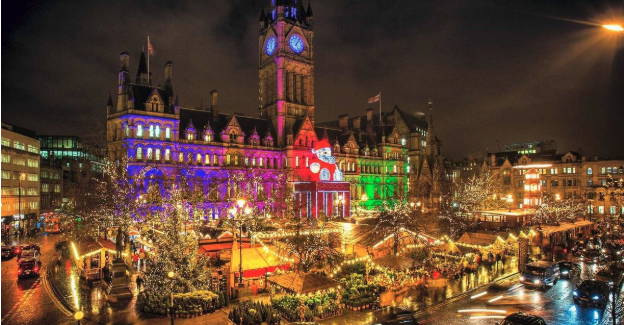 The perfect outfit:
Keep it casual for rainy manchester. A hooded coat is a MUST.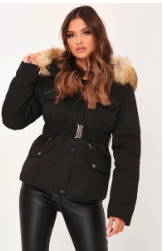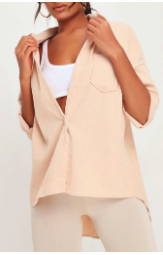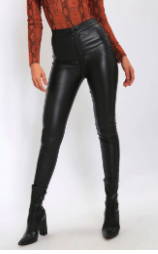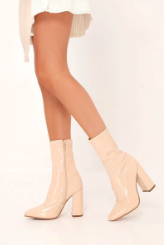 Budapest:
Where to eat...
If you're on a budget: Hummus Bar- Because who doesn't like hummus? At less than £5 a meal Hummus Bar is the place to be. Expect extra large pita breads, copious amounts of hummus and plenty of falafel. The ultimate veggie comfort food- because who needs a christmas dinner to get that same warm full feeling.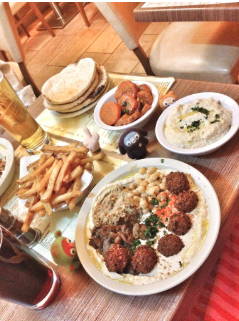 If you're feeling fancy: Menza- It's all about the 70s at Menza. With it's retro design and atmosphere you'll feel like you've been thrown back to an iconic 70s Christmas film. Their cozy interior reflects their home cooked-feel food, with many traditional hungarian dishes on the menu.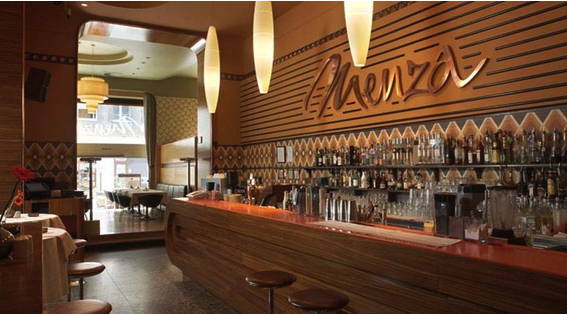 If you're going ALL out: New York Cafe- Okay so this is Budapest's HUB for instagram. Step out of Hungary and into NYC.Not many places will break the bank in Budapest- but this one surely will. The surroundings and experience is well worth the hefty price tag, and if you're really at least stay for a coffee.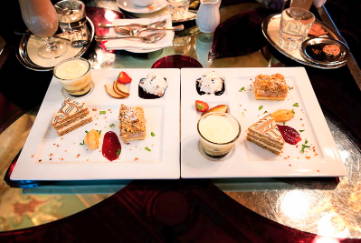 Where to stay...
If you're on a budget: Lions Garden Hotel- You'll soon learn nothing is too expensive in Budapest, even the accommodation. If you're still looking to save where you can try staying at the Lion's Garden Hotel. A 4 star boutique hotel located near all the 'must-see' sights. Rooms start from £56 in the month of December.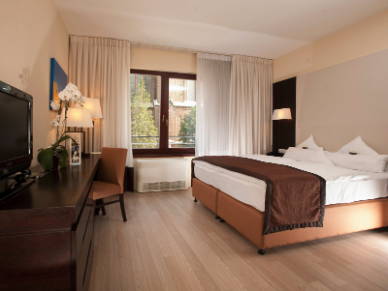 If you're feeling fancy: Vogue Boat Apartments- Avoid if you get sea sick… This accommodation offers something a little extra, a room on the river. The Vogue Apartments are part of a ship anchored on the Danube river. The rooms are modern and stylish with, as you can imagine an amazing view. Rooms start from £80 in December.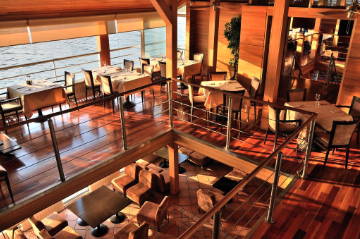 If you're going ALL out: Stories Hotel- at the still humble price of £138 a night, this hotel is the height of class in Budapest. Each room is designed differently making this hotel ooze creativity and trend. The hotel even offers an a la carte breakfast… now that's star treatment.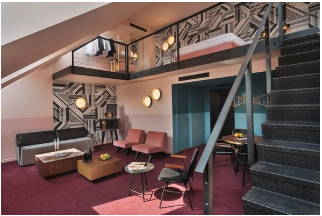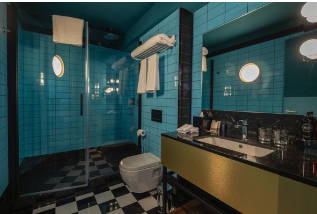 One thing you CAN'T miss out doing: Visit the Citadella at NIGHT- the view from the top is even more magical in the dark, with the lights glittering.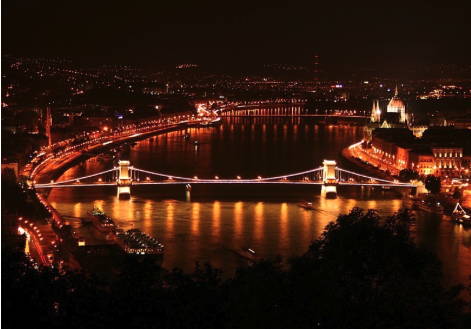 The perfect outfit:
Go effortless chic in Budapest. A hidden gem, with lots to offer.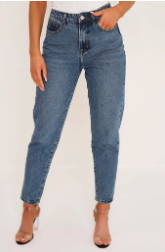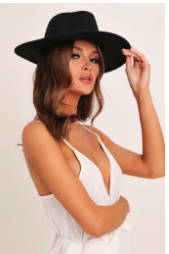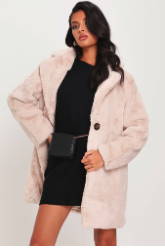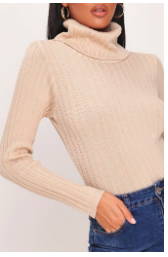 New York:
Where to eat...
If you're on a budget: Kiss My Slice- You aren't doing New York right until you've had pizza by the slice. Thin crusted slices with all the types of toppings you can imagine. Starting from just 2 dollar a slice you can find Kiss My Slice located right in the heart of Manhattan.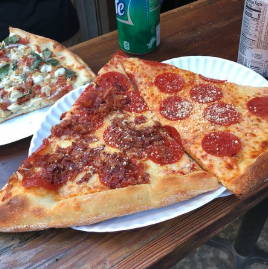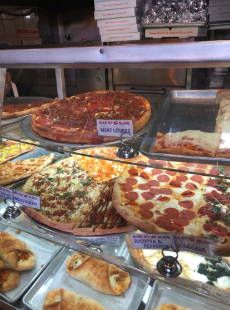 If you're feeling fancy: Ellen's Stardust Diner- Experience broadway whilst you eat. A 50s-themed diner with singing servers, this place maybe overpriced for a milkshake, but the performance from the staff is 100% worth it. Expect an even more magical experience over December as staff perform Christmas classics all through the month.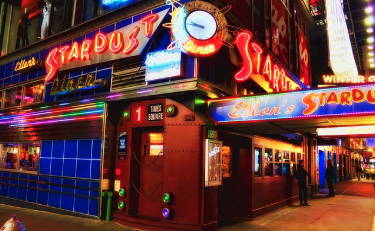 If you're going ALL out: Rolf's German Restaurant- This may not be the first choice any other time of the year, but over december this restaurants decorations go beyond elaborate, if you're not quite in the christmas spirit, Rolf's has the answer. NYC at christmas may be on your bucket list, but it's nothing without a trip to Rolf's. Trust us…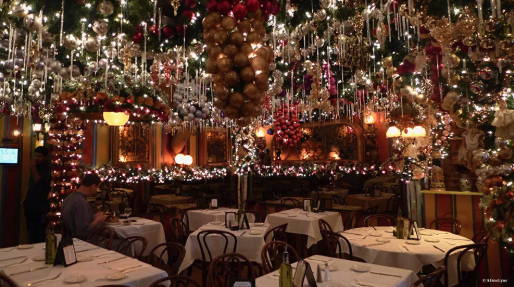 Where to stay...
If you're on a budget: HI NYC Hostel- Located in the Upper West Side of New York with a 10 minute walk to Central Park, this hostel couldn't be in a better location. Clean, modern and social facilities make this hostel one of the best sellers. What more could you ask for at such a great price? Dorm rooms start from £44 a night.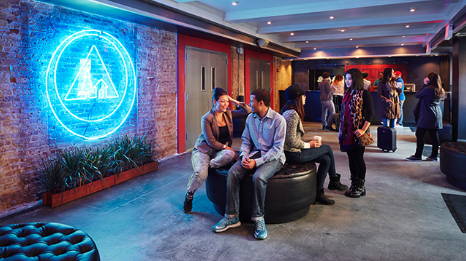 If you're feeling fancy: 1 Hotel Brooklyn Bridge- Okay so this hotel might not be located in central NYC but honestly Brooklyn is SO much cooler anyway. Brooklyn is full of querky coffee shops and cool bars, plus you get to see the real gem of New York: the Skyline. With these views from your hotel window you won't want to leave. Rooms sit around £274 a night.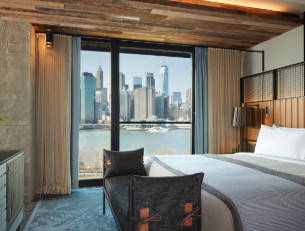 If you're going ALL out: Dominick Hotel- Fancy spending New Years Eve in the big apple? Don't like the idea of all the crowds at Times Square? Picture staying in a glass front room watching them over the skyline of New York, all from your bed. THIS is the ultimate NYC experience. Rooms start from £554 a night.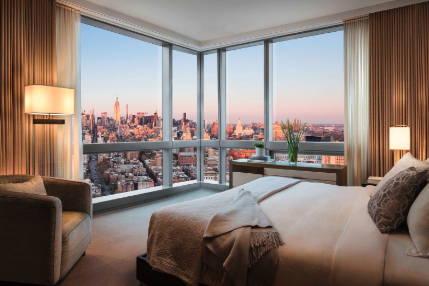 One thing you CAN'T miss out doing: Live like Gossip Girl. Remember the Empire Hotel? Yep it's real, not only that but they also have a cocktail dedicated to its owner 'The Chuck Bass'. You don't need to spend a night there to hang out in the iconic bar.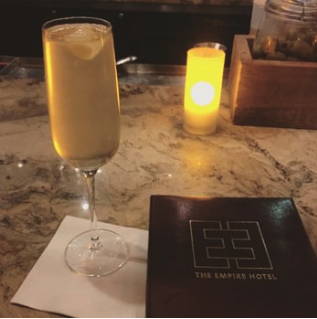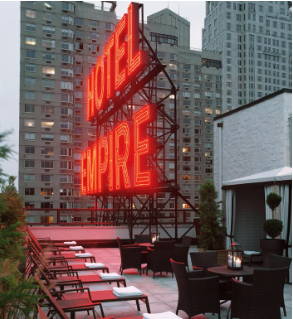 The perfect outfit:
Follow in the footsteps of Blair and go high fashion in NYC.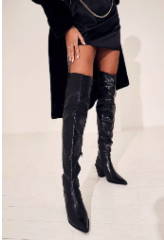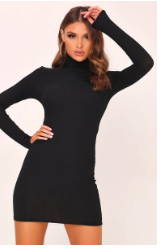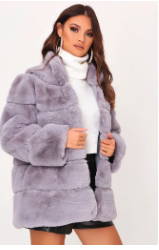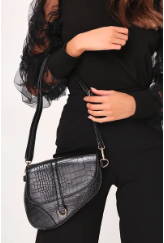 Amsterdam:
Where to eat...
If you're on a budget: Get yourself a Pizza Hot Dog, yep that's right, the two most yummy foods put together. This is a legendary combo can be found in nearly every corner cafe/ bakery, making it the ultimate munch. Get these from £4 a pop. If you're looking for something more gourmet try Fat Dog, they're a little pricier but have a more sophisticated taste.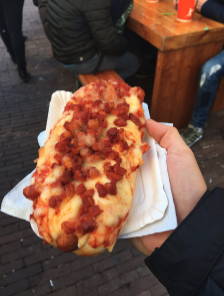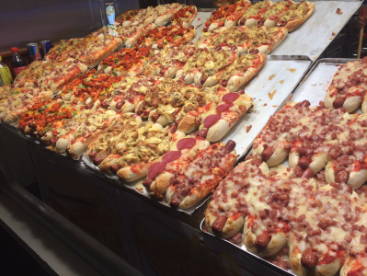 If you're feeling fancy: Or adventurous? Try Ctaste- A restaurant that serves a 3 course meal all in the dark. Upon arrival diners are instructed to leave any light sources in lockers, so they can feel and taste their way through what is served. All the waiting staff at Ctaste are blind or seriously visually impaired but are great at attentively serving their guests.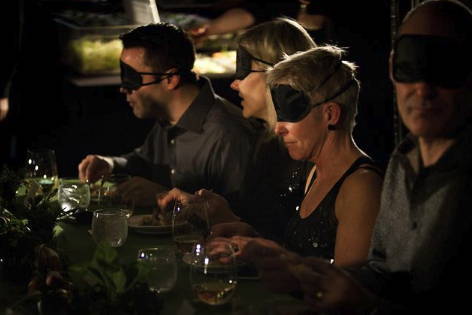 If you're going ALL out: MOS- Everyone knows Amsterdam has an endless amount of places for scran, but what about some fine dining? MOS offers amazing food and fantastic views. Despite the fact that MOS is a michelin-star restaurant, it's described as eating at your mum's table: delicious, intimate and welcoming (just with a better view).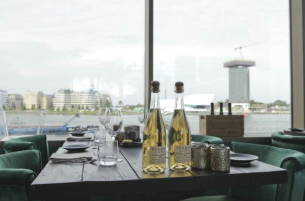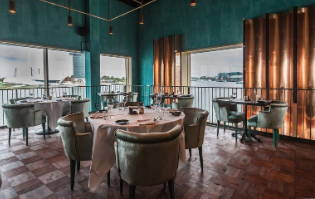 Where to stay...
If you're on a budget: Hotel not Hotel- Where a room isn't just a room, but a work of art with its own creator, story, and identity. Most of them designed and specially made by a group of young designers. The entire hotel is one big living room, with cosy seating areas. The bar connected to Hotel Not Hotel is called Kevin Bacon. Just like the actor, the bar has zero pretension, it always delivers, and it makes sure everybody has a good time. Rooms start at £44 a night.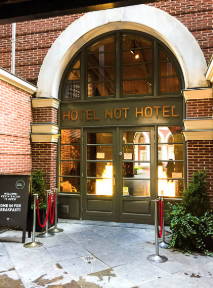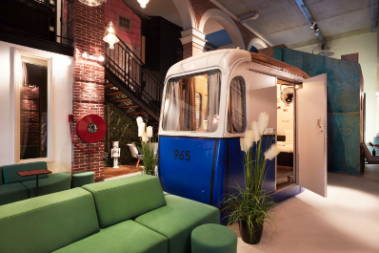 If you're feeling fancy: The Fletcher Hotel- This futuristic hotel offers luxury to infinity (and beyond). Designed as if it were from far into the future- each room has a view over the surroundings and the shower is a glass cylinder column in the middle of the room- mad right?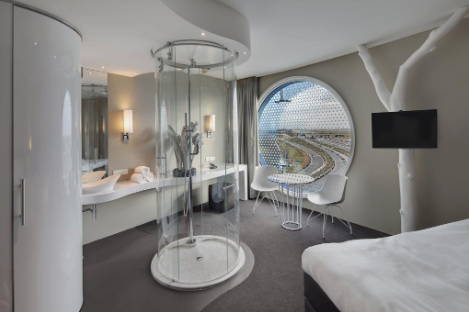 If you're going ALL out: QO Amsterdam- The QO is located alongside the Amstel river in Amsterdam. What makes this place special is that every aspect of the property has been designed to reduce environmental impact. From intelligent windows to the rooftop greenhouse.This hotel combines luxury, technology and sustainability in a living building shaped by nature.All rooms are also designed with floor-to-ceiling windows. Rooms start from £347 a night.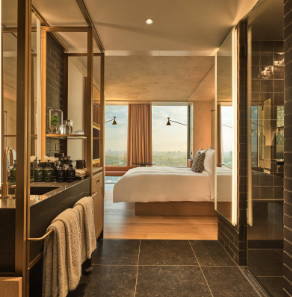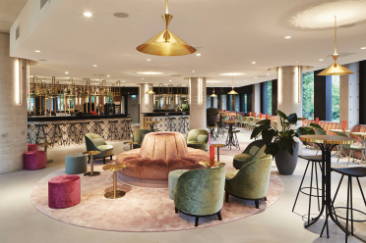 One thing you CAN'T miss out doing: Make sure you're there for Amsterdam's festival of light Dutch and international artists will contribute to the festival, creating spectacular light sculptures around Amsterdam's historic Canal Ring, the River Amstel and other special locations.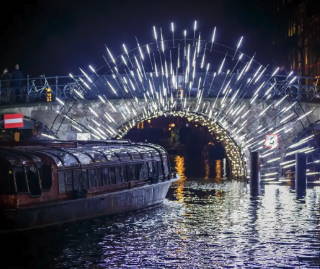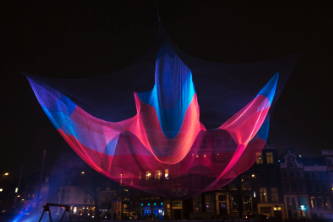 The perfect outfit:
Look sport-lux cool in Dam with this cycling short and blazer combo.