Are you the kind of girl that reaches for your faux fur the second you feel a slight chill in the air come autumn? Girl, same. Don't get us wrong, we love all the summertime island vibes but winter fashion just lets you take your wardrobe to the next level. No matter the season, we're always craving the comfort of winter outfits and when it comes to winter style, it's all about layers. Learning to layer will take your looks from mismatched to dream-like so here are some seriously chic layered looks to get your imagination up and running for the season.
How to Do Winter White
Winter white is always a good idea. How to nail the look? Add some neutral tones which instantly make any white dress look super-expensive. Layer a slouchy white knit dress or jumper dress with neutral accessories and sultry thigh-high boots and finish the look by throwing a chic camel coat over your shoulders to keep the chill out.
Under-Knit-Wear
Using knitwear to layer is the secret to most on-point winter looks. Serving up all the girly vibes and making dresses work to perfection during the colder months, layer a fitted roll neck or polo neck jumper underneath a strappy or pinafore dress. Give the look an edge by adding some chunky combat ankle boots for all of the off-duty vibes.
Shake Up Your Texture
Mixing up textures works like a dream when you're layering a winter outfit. Piece together cosy knitwear with striking vinyl faux leather and sexy lace to create a layered look that's both casual and iconic in equal measure. Let a lace bodysuit peek out discreetly from underneath a slouchy jumper for those lingerie-on-the-outside feels that give any outfit attitude. Vinyl pants make a statement and pair with anything from strappy heels to chunky boots or trainers for a look that can work any day or night of the week.
Update Your Boss Wardrobe
Give yourself the Friday feels every day at the office in a chic winter outfit that serves up boss vibes with all your style on show. Plaid high-waisted tailored trousers with a girly cropped knit and sky-high heels to complete the look is all your workwear wardrobe needs this winter.
Take Off-Duty Seriously
Want Insta vibes with two key fashion picks this winter? Style a puffer jacket with this season's hottest trouser and you've got a look that is literally EVERYTHING. Puffer jackets will be huge again this winter and with a colour like black or on-trend khaki green, you can't go wrong. Add a simple white tee or crop top and style them with this season's cargo pant – high-waist and multi-pockets, essential.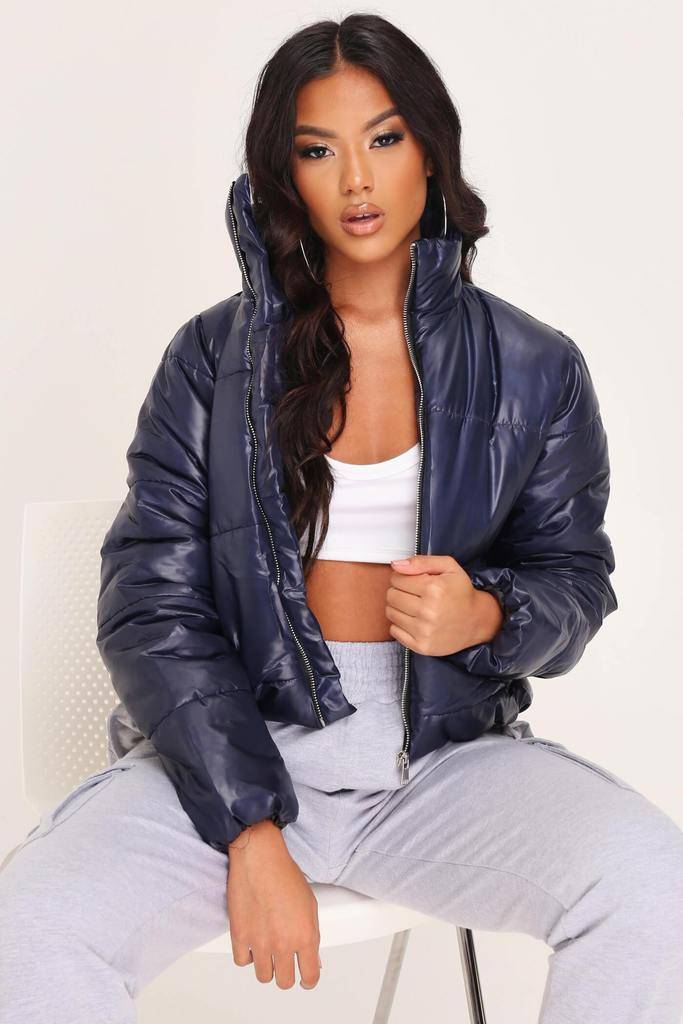 Craving some winter outfit inspiration? We're one step ahead of the game and already thinking about our winter wardrobes. So, bring on the freezing temperatures because I Saw is going to be packed to the brim with faux fur, puffer jackets and teddy coats that are going to get you through the season with some serious style. Grab all your winter outfit ideas right here.