When you have an ISAW account, You can track your order by accessing the "Order History" panel through your account.
*If you are not logged in, you will be prompted to login first.
If you placed an order as "Guest", you will need to create an account with the same email address to be able to track your order.
Frequently Asked Questions
Delivery Method
Estimated Delivery Time
Price

One Year of Totally Unlimited Next Day Delivery.

£1.99 or free with Premier Delivery

£3.99 or free with Premier Delivery

Choose Saturday Delivery*

Sun-Fri if order placed before 11pm on Friday

£5.99 or free with Premier Delivery

£2.99 or free with Premier Delivery

ASDA toyou - Click and Collect

£2.99 or free with Premier Delivery

DPD Premium - Next Working Day Delivery

Order before 4pm (Mon-Thu) for delivery on next working day.

No delivery on weekends.

Standard Royal Mail: 2 - 5 working days

DPD: Express 2-3 working days

Standard up to 8 working days.

Express 2 to 5 working days

Standard: £5.99

Express: £9.99

Price varies by country at checkout
*All delivery times are estimates and subject to the courier being able to deliver. Weather and unforeseen events may also cause a small delay
Once you have placed an order you will receive an order notification letting you know we have received your order.
When your order has been shipped a notification will be sent to you confirming your order is on its way.
When your UK order is with the carrier, the carrier will send you notifications to let you know when they will deliver this to you.
DPD - How to reschedule delivery date below:
Select an alternative delivery date

Opt for delivery to a nominated neighbour

Have the parcel left in a specified safe place

Collect the parcel from your local DPD Pickup Shop

Upgrade delivery to before 10:30, before 12, afternoon or a Saturday or Sunday
We cannot cancel your order if this has been shipped but, you can return this free of charge once received to obtain your refund.
We don't offer exchanges at this moment, but you can return your items and order again, your refund will be processed in line with our refund policy.
My Item is out of stock, what do I do?
Out of stock items after purchase will be displayed on your dispatched delivery note that you will receive within your parcel. We will email you to let you know if any of your item(s) are out of stock.
We'll try and get the refund to you before your parcel arrives, but if not please allow us 2-3 of days to process your refund. If you haven't heard of from us by then please contact us.
What is Premier Delivery?
Premier Delivery is Next Day delivery for whole year for £9.99. Premier Delivery is valid for 12 months to UK customers. You must be a registered I Saw It First customer and logged in using your account.
*Premier Delivery is only available for delivery to UK addresses. Postcode restrictions may apply when using the Next Day Delivery service. If a Next Day service is not available, then your order will be sent standard delivery.
Select areas including Channel Islands, Shetlands, Highlands and Islands of Scotland may be subject to a longer delivery time. Please view our Premier Delivery page for more information.
How can I track my order?
You can track your delivery by going into your order history within your Account Then choose 'track my order" where your courier information will appear
International Tax and Duties
When ordering from I Saw It First you agree to pay any Import Duty / Tax / VAT which may be imposed by your country's government. If you refuse to pay any Import Duty / Tax / VAT imposed and thereby prevent delivery of your order you will remain liable for the purchase price of the product/s and any Import Duty / Tax / VAT or penalty imposed by your government.
You have 30 days from the date of purchasing to return an item to us.
All items must be unworn, unwashed with all original labels intact.
Pierced jewellery, AV SYN Wigs, underwear, lingerie and tights cannot be returned due to the health and hygiene reasons.
Swimwear can only be returned if the hygiene seal hasn't been removed.
---
To obtain a refund please include the returns form located at the bottom of your delivery note in your parcel and don't forget to keep proof of postage or tracking number - we'll need this if there are issues with your return.
UK Customers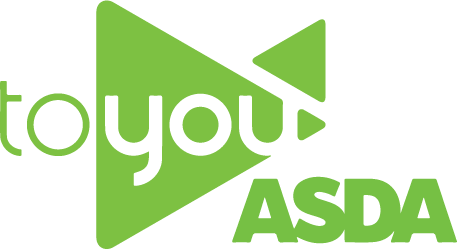 ASDA TOYOU
You can return your parcels at over 600 Asda stores.
Here's how to return at Asda:
If you have received a toyou return label with your parcel, please attach this label to your parcel. If not visit the toyou website here to print a label at home or you can print one in store.
Take your labelled parcel to the toyou signposted returns point or hand to a colleague at your most convenient Asda location; remember to include your returns note!
toyou will do the rest
Remember to keep hold of your receipt to track your parcel, which you can do here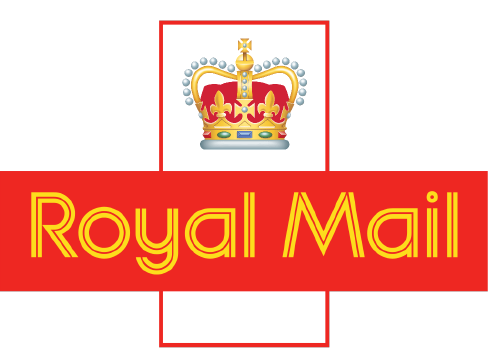 ROYAL MAIL
If you are returning an item in the UK it's super easy and free via Royal Mail. All you need to do is return your item along with the returns slip which came with the goods and mark which you would like to return using the reason codes provided.
You can create a prepaid returns label for your items on the Royal Mail website.
Once you have repackaged the items, simply attached the prepaid returns label and take your parcel to the local Post Office.
If you wish to return the item via an alternative returns service than Royal Mail or Asda ToYou, the responsibility of all costs of the return will be down to the customer. Please return the parcel to the following postal address:
I Saw It First Returns
Torque Logistics Ltd,
Standbridge Lane,
Kettlethorpe Wakefield,
WF2 7YY
International Customers
If you are returning your items from outside of the UK, just attach the return slip with your parcel so we can identify your order and send your items using your preferred courier. Please note that the responsibility of all costs of the return are upon customers expense. Please return the parcel to the following postal address:
I Saw It First Returns
Torque Logistics Ltd,
Standbridge Lane,
Kettlethorpe Wakefield,
WF2 7YY
Faulty returns:
Oh no! We're sorry to hear this. If you receive a faulty item please return it back to us within 30 days of purchase. Please get in touch with our Customer Care team before returning so we can investigate this as priority.
How long does it take to get a refund?
We aim to process all returns within 14 calendar days, once your return has been processed we'll keep you updated every step of the way. An automated confirmation email will be sent from I Saw It First and a refund will be issued back to your original method of payment.If any item isn't returned in the condition outlined in our refund policy a member of our Customer Care team will contact you to discuss your options.
Can I exchange an item?
At present we're unable to offer exchanges upon receiving your return, we're sorry to disappoint! We'll make every effort to quickly process your return and refund you back to your original method of payment. In the meantime, you're more than welcome to place another order with us to receive your desired item.
Can I cancel or change my order?
We like to get your order out to you quickly so unfortunately we can't make changes or cancel an order once it has been placed. This includes changes to items or address information. If you wish to return an item, you have 30 days from the date of purchase to send it back to our Returns Team located in the United Kingdom.
How do I send my parcel back?
You can return your UK items free of charge within 30 days for a full refund, please allow 14 days for your refund to be processed.
Please note: Free returns are only currently available in the UK and via the pre-printed labels in your parcel. Returns sent by any other method are the customers cost and liability.
You can return all items that are within a 30 day period, unworn and the tags still intact, we cannot offer refunds on cosmetics, earrings, pierced jewellery, or lingerie and swimwear if the hygiene seal is not in place.
Please allow 14 days for your Return to be received and processed, we will send you an email as soon as your return has been refunded. If you haven't heard from us after 14 days of sending your parcel back, please contact us.
In case the information above has not been helpful
Before contacting us why not check if your query can be answered in our FAQ section. If not then please complete the 'Contact Information' and we'll get back to you ASAP.