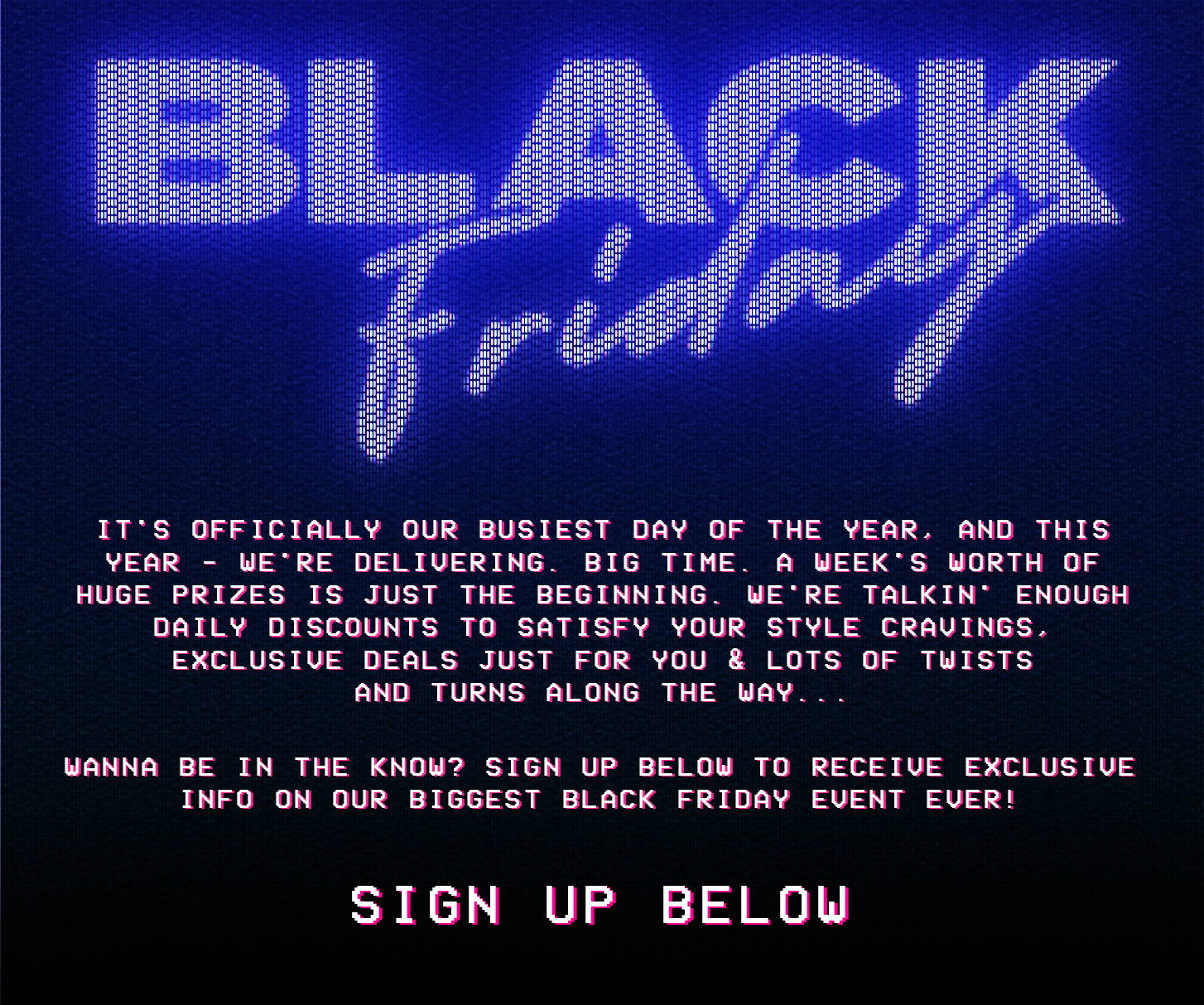 GET READY FOR OUR BIGGEST BLACK FRIDAY EVER. THIS YEAR WE'RE GOING BIGGER AND BETTER. TRUST US YOU DO NOT WANNA MISS THIS.

FRIDAY 26TH NOVEMBER 2021. SET YOUR ALARMS, PUT THE DATE IN YOUR DIARY AND MESSAGE THE GROUP CHAT.

MAKE SURE YOU'RE IN THE LOOP WITH ALL THE EXCLUSIVE DEALS DURRING BLACK FRIDAY AND CYBER MONDAY BY SIGNING UP FOR EMAIL ALERTS BELOW.
FAQS:

What can you expect in the ISAWITFIRST Black Friday sale?

Ok, so here's the 411 of all things Black Friday at ISAWITFIRST. We go all out because 'tis the season to shop right? So what can you expect to get your hands on in our Black Friday sale? Shop Christmas presents, homeware, party dresses, beauty products, menswear and lots more. Expect huge discounts across the entire site and if you really want to win big keep an eye out for our crazy competitions.

How do you make sure you get the best Cyber deals?

It's simple really: sign up for email updates, keep an eye on our countdown, download the ISAWITFIRST app, get yourself premier delivery and shop the full Black Friday collection first! 

When is ISAWITFIRST's Black Friday drop?

Get it in your diaries girls: 26th November 2021. Oh and don't forget Cyber Monday is 29th November 2021, which means if you missed out on Friday no need to panic!

If I miss Black Friday will there be more ISAWITFIRST sales?

Here at ISAWITFIRST we just love a sale so if you miss Black Friday don't panic there will be plenty more opportunity to shop some major bargains! From payday sales, Christmas deals and of course Boxing Day sales to getting your New Year's Eve outfit for less, we've got loads of unmissable sales planned.